I'm a pretend foodie. I'm obsessed with Top Chef & I watch way too many of Gordon Ramsay's shows (OMG I'm obsessed with Kitchen Nightmare). Anthony Bourdain's No Reservations? Basically the best show ever. But I rarely eat fancy food. For someone who is vegetarian & also allergic to gluten, things can be tough when you live in a city where the culinary claim to fame is HOT CHICKEN.
Cut to the CatBird Seat Restaurant in Nashville. It's so different than other fine dining experiences, I knew I had to try it. Bon Appetit even named them one of the top 10 best new restaurants in America! I dropped hints at Jeff that I wanted to got here for my birthday, & of course, he got reservations for us. It's a pretty tricky situation to get reservations for the day you want, so kudos to Jeff! I couldn't have been more excited.
I'm not the best with words so I'll let a NYT review do the talking. It said "What many fine dining establishments shun and consider off-limits — engaging directly with chefs, dietary restrictions, boisterous chat — the Catbird Seat embraces. And rather than being typically tucked away, the kitchen here is out in the open and cradled by a bar where people eat, drink, and watch every culinary move. " That's right. The kitchen is right in the middle of the dining room. AND I can ask for a gluten free/vegetarian meal!
You pay a fixed price of $100 per person & you get a multi-course meal of whatever the chefs want to give you. You can opt to add in drink pairings- I chose the non-alcoholic pairing for $20.
Here we are before we left. My man is looking so dapper here! I love it.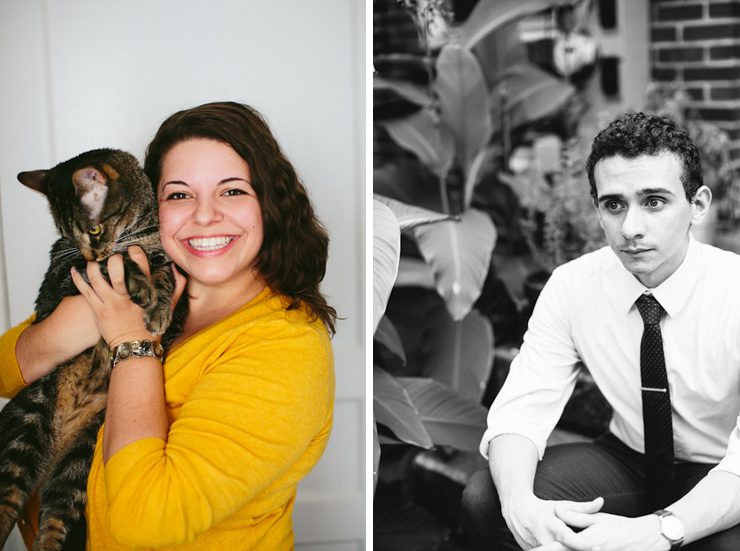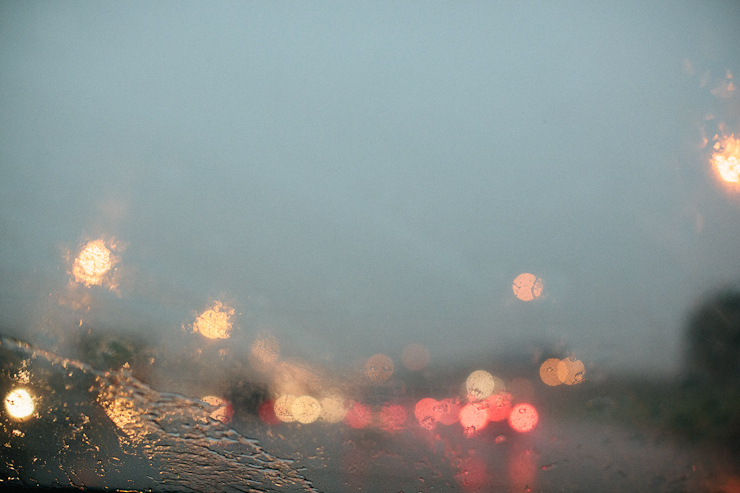 When we walked in, this is what greeted us. Porcini mushroom & Parmesan "Oreos". So creative!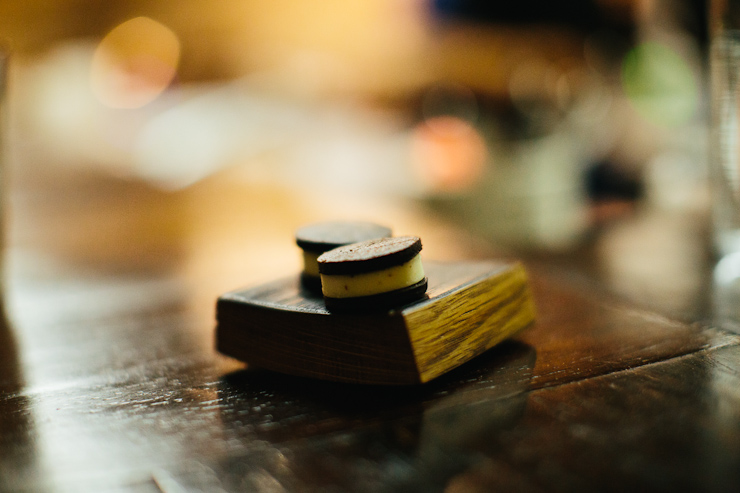 This is the snack course. It is hard to remember exactly what everything is because it's so different. Apologies if I get something wrong! Jeff likened it to listening to someone give complicated directions- so apt! On the left is a baby radish with a seaweed paste. Jeff was obsessed with that radish! On the right is a vegetarian version of hot chicken made with a potato chip. That one was my favorite of the dish! I've always wanted to try hot chicken so it's a good substitute.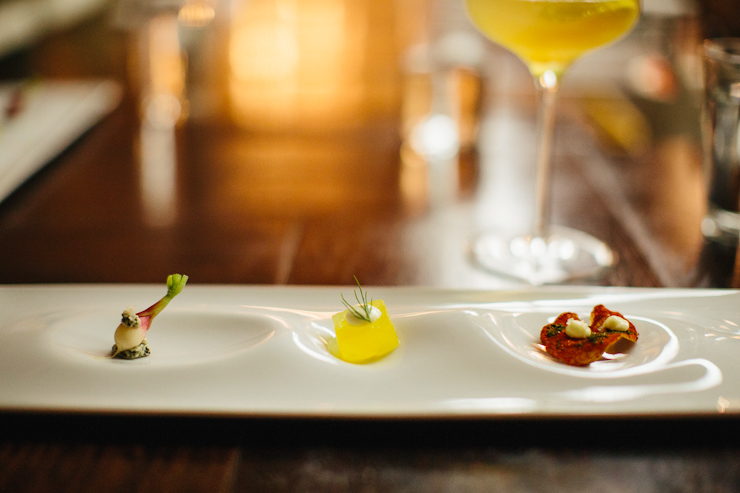 This dish is a lobster mushroom- so yum. See the ash? Very delicious!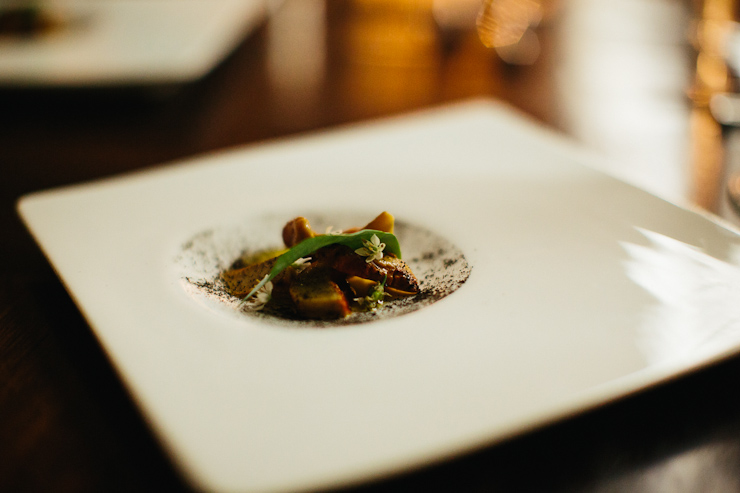 This was one of my favorite dishes- an heirloom tomato salad with tobacco sauce, pickled okra, and other stuff I forgot. Yes, TOBACCO.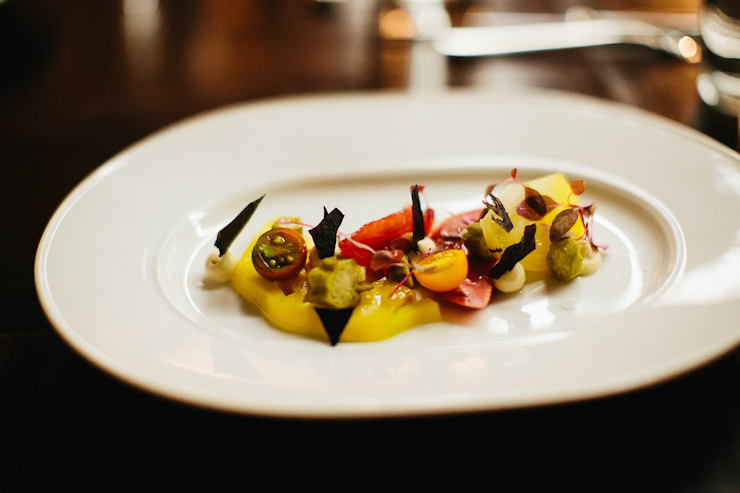 Here's another favorite of mine- grilled fennel with other stuff I forgot. I'm sorry! So yummy though!!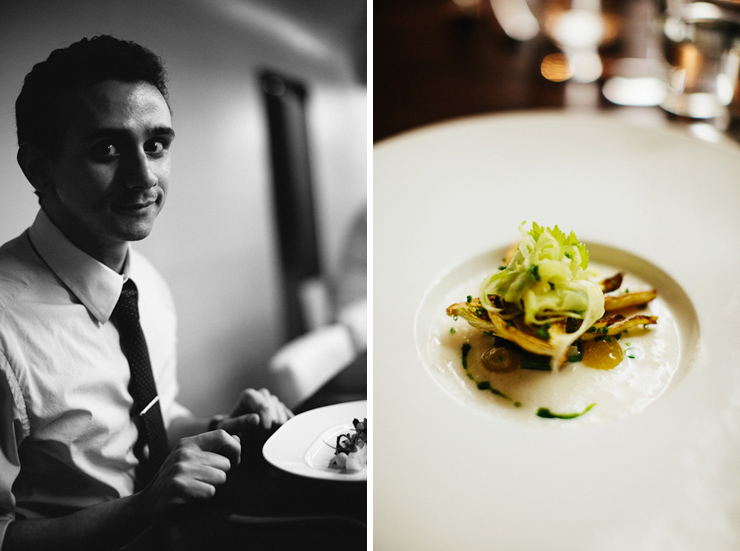 The best. dish. ever! Gluten free SEITAN cooked in some traditional Brazilian style. Seitan is a meat alternative & it's hard to make it gluten free. SO nice of them!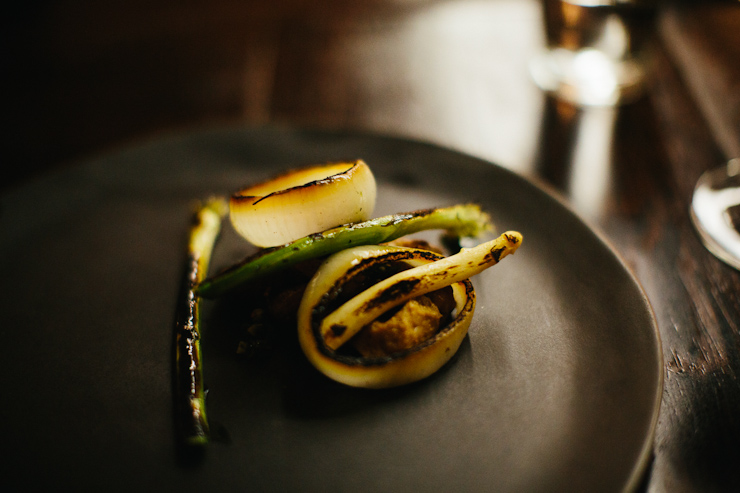 Chef Erik Anderson making the magic happen. This place is so small! Definitely intimate & unique.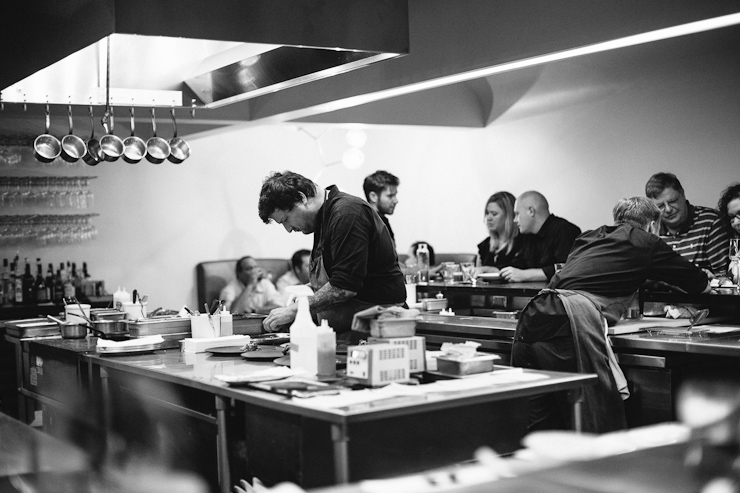 Gluten free dessert. SO GOOD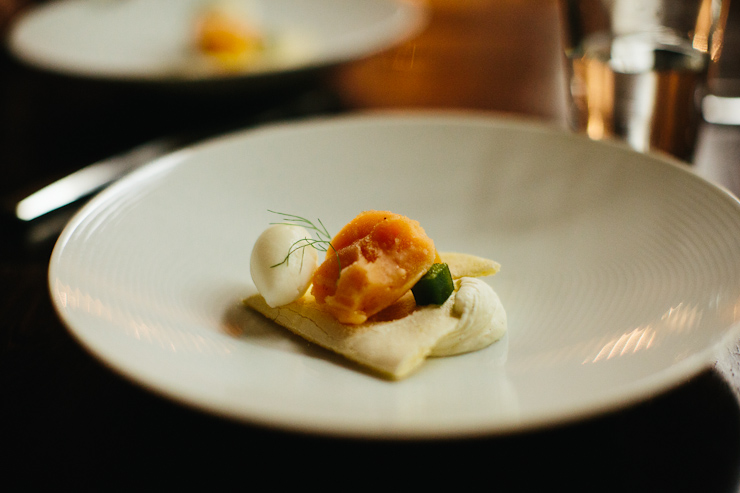 A custard in an egg shell. Can you believe it?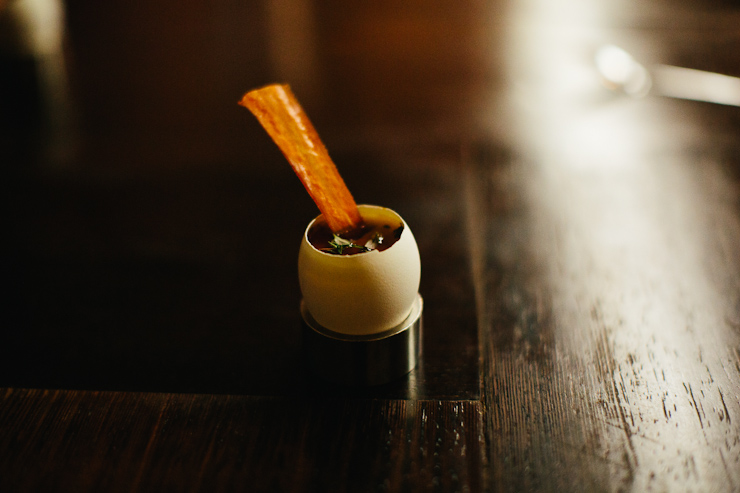 Oh gosh, I'm getting hungry just looking at this. They even made gluten free cake for me. Can you believe it? I never once felt like anything was substituted to make a gluten free, vegetarian meal. Everything was so deliberate. Amazing!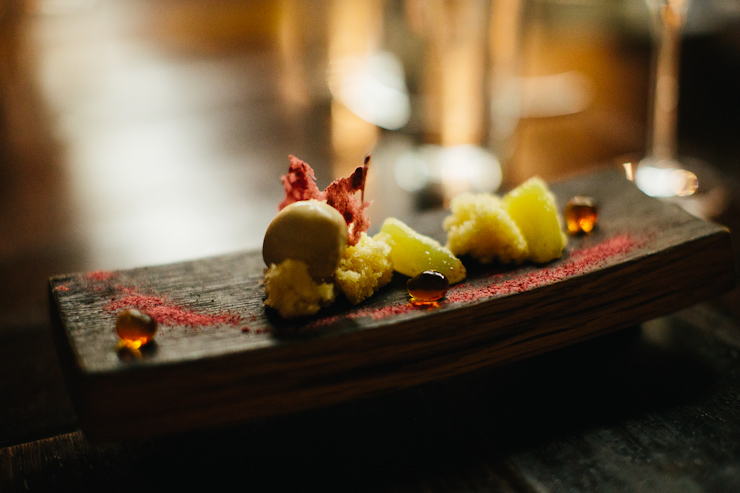 Some of my drink pairings. I didn't know what to expect, but it was so tasty. One of the drinks was an apple cider infused with lavender :D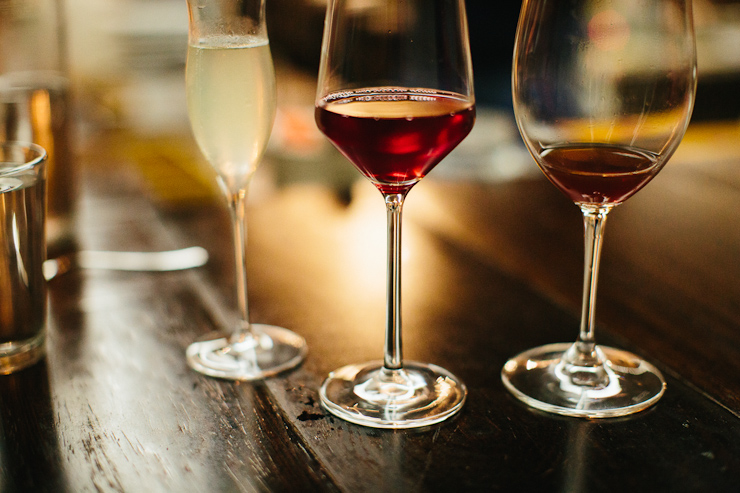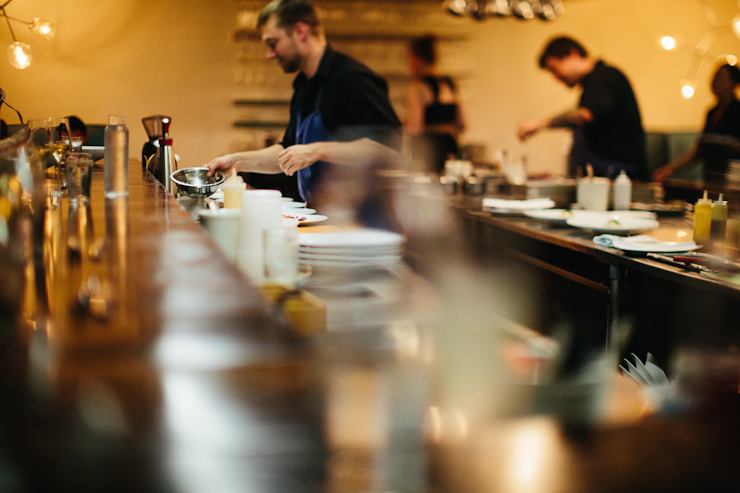 Such an amazing experience. Can you believe how beautiful the food looked? I almost didn't want to eat it! I'd rather pay for unique experiences than anything else, so this was right up my alley. If you're in Nashville, check it out! But make sure you get reservations a month ahead of the date you're looking for :)
Thanks to Jeff for the best birthday dinner ever!
xo