January 3, 2011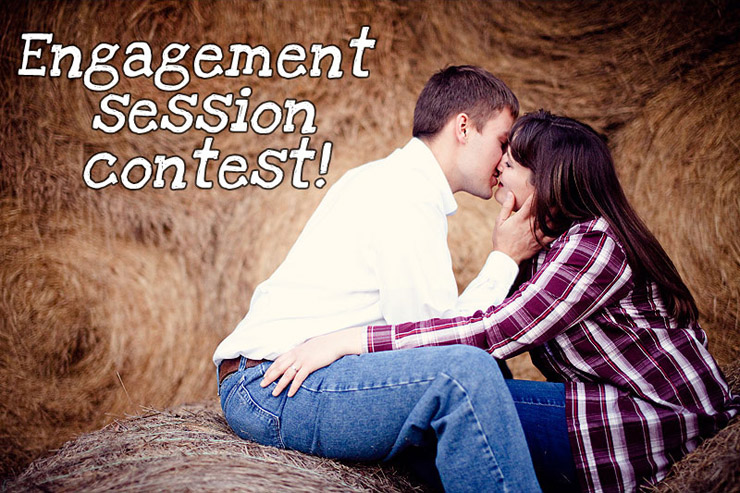 I'm so excited to announce this contest! This one goes out to all the newly engaged couples. Congrats to you all & I hope you take the time to enter this contest. It's a fun one!
WHAT CAN I WIN?:
A HUGE engagement session package worth $600 including….
– Engagement session
– Custom designed guestbook
– 100 Save the Date poscards
– $100 print credit
WHO'S ELIGIBLE?:
– Engaged couples who are actively planning their wedding for 2011 or 2012
– Couples must be located in middle or east Tennessee, OR willing to travel/ provide travel stipend.
HOW IS THE WINNING COUPLE PICKED?
Couples must submit a creative concept for their engagement session. It can be anything from a unique location, interesting props or outfits, or a full blown wacky idea. Some of you might have ideas that are personally significant, like incorporating a family heirloom into your shoot, but something crazy is good too! Basically an IDEA that will help make your engagement session different and unique, like Chris and Carin's silly string fight. Please only submit a concept you actually want to do and WILL do if you win. I'll pick my favorite three ideas, post it to the blog, and readers will vote for the winner.
Some of my favorites to get your brain-a-working:
– The Notebook inspired session
– Vintage inspired broken down car session
– A lovely afternoon in a cherry orchard
– An activity that gets you running around and playful (like silly string or nerf gun fight)
HOW DO I ENTER?
Fill out THIS FORM to submit your concept idea. The cut-off for entering is January 25th at 11:59pm. Voting will begin shortly after that.
PLEASE have fun with this! And be sure to spread the news to your engaged friends! Email me (alex@alexbeephoto.com) if you have any questions about eligibility.
Thanks,
Alex