July 25, 2017
I love this family & I am so excited to share Jamie & Courtney's Knoxville same sex wedding!  This couple has been with me almost my entire wedding photography journey. I photographed their engagement, maternity, birth, newborn, and baby photos, all before marriage equality was the law of the land. The day that same sex marriage was legalized country-wide, I celebrated for everyone but deep down I could not WAIT to photograph this wedding.
In 2014, Courtney wrote in Freedom to Marry about their journey:
If families like ours were to leave Knoxville, we may never see the change that is so needed in states like Tennessee. It's important to be able to share our lives with the members of our community. It's important for the three of us to hold hands and make the case that we should be respected as a family in this state where we live. It's important to show people who aren't quite on board with the freedom to marry that we are no different than other neighbors, family members, and co-workers. 
It's time for my typical love story to become even more typical. The next time I tell my story, I want Jamie and I to be able to stand proudly and track our life journey together: We met, we fell in love, we had a baby, we got married – and we were treated the same as all other families in Tennessee. 
If that doesn't punch you in the gut, you have no soul. Jamie & Courtney's wedding is featured in Catalyst Wedding Magazine Volume Four! In print & available at bookstores! How cool & crazy is that?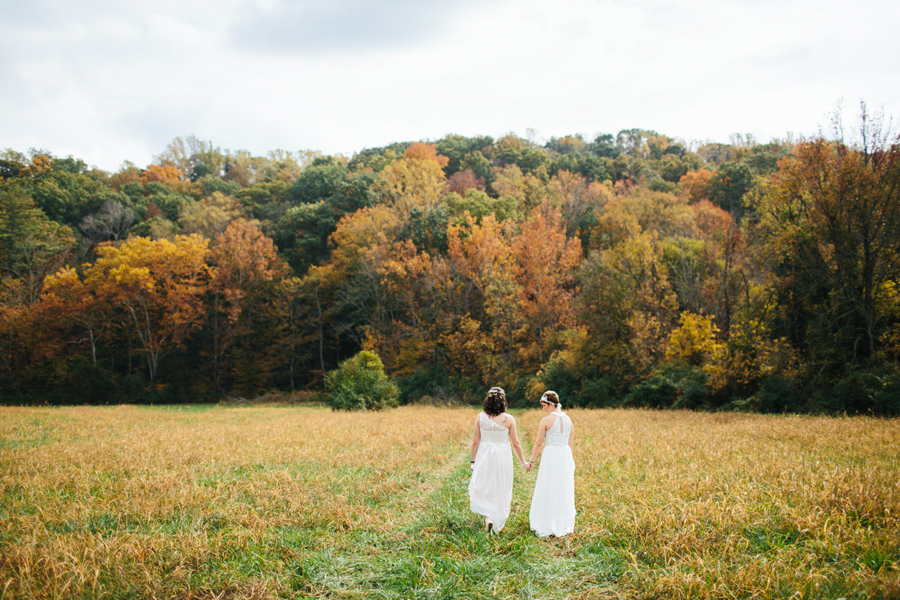 Knoxville Same Sex Wedding
Jamie & Courtney's relaxed backyard wedding was a testament to the power of friends & family. Everyone came together to create their day from the bouquet, the property, the decorations, etc. When I arrived that afternoon, everyone was working hard. The day was extremely kid friendly with lots of yard games & their adorable daughter Sophia stealing the spotlight most of the time. Oh, and Courtney was 8 months pregnant! Enjoy :)